Laying Up Dinner
19 Nov 2021 @ 7:00 pm

-

10:30 pm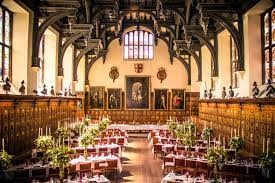 The Committee is delighted to be able to notify you that, after the disappointments we have all experienced, we have had a green light from Middle Temple as to the holding of the Laying Up Dinner.
The details are: –
· Date: 19th November 2021
· Time: 19:00 for 19:45 with the EGM at @19:15
· Venue: Middle Temple
· Dress: Black Tie
· Open to: Members and their guests
· Cost: £90. Reduced rate of £50 for the first eight people booked who are members of an Inn of Court and either still a student or called after 1 October 2017, and who are also fully paid-up members of the club
· Application to: The Hon Secretary by email. Use either john_tanzer@msn.com or john@tanzer.co.uk . Please give numbers, name your guests if you can, and state that you have paid. Please also give your sort code and account number in the event that Covid creates a hurdle that cannot be jumped.
· Payment: Contemporaneous with application by direct transfer to the BYC bank account
· Payment mechanism: Bar Yacht Club. Sort Code 60-80-08 Account # 01117602. Kindly ensure that you use your surname followed by LD2021 as the reference. So that the Hon Treasurer can keep tabs. Cheques only a means of payment in extremis. Go to your/a bank and fill out a giro credit form with the above details. Then email me that you have paid. Covid has made paper even more antique in 2021!
· Acceptance: On receipt of application and acknowledgement of payment your booking will be treated as fixed. Should applications exceed the available places you will be notified, and your payment returned in full. Likewise, should there being an intervening event preventing the dinner being held.
· If you have any dietary requirements, please communicate them with the application.
The Hon. Sec. who is organising the dinner this year, would be very grateful if you would notify as soon as possible. Thus, on the one hand securing your place(s) and, on the other, calming his nerves as to numbers.
HH John Tanzer
john@tanzer.co.uk or john_tanzer@msn.com
.